BUY NAPLES FLORIDA HOMES and REAL ESTATE FOR SALE
Search All Naples Florida Homes for Sale in Naples, FL
View All Naples Houses & Condos for Sale Before You Buy a Home in Naples
Find Affordable Naples Homes
Search All Naples Homes By Subdivision & Neighborhood
Find Golf & Country Club Homes For Sale
How much should I offer for the home I want click to continue
You must make sure that the Naples home you are buying is priced right. You do not want to get obligated for a home you cannot pay for. You must do the proper research and that is where we will help you.
SEND ME A FREE QUICK, OVER-THE-NET OPINION OF VALUE OF THIS HOME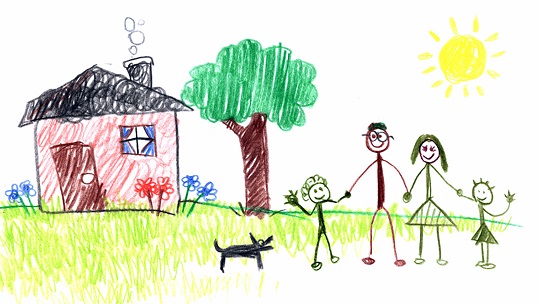 View Naples Home Communities by Home Price Range
$1,000,000 +

$750,000. - $999,999.

$500,000 - $749,999

$350,000 - $499,999.

100,000 - 349,999

Welcome to the Real Estate Mann, your Naples Florida Home Buyer Specialist. The Real Estate Mann and Premiere Plus Realty help you, as a Naples home buyer, with your purchase of a Naples FL home, villa or condo to help save you money and time.

I am an Accredited Buyers Representative and can assist you with any and all of your Naples FL real estate needs. My Free MLS search is updated daily to help you find current Naples homes and condos for sale - finding Naples Homes for Sale has never been easier. The Real Estate Mann contains all current real estate for sale in Naples Florida listed in the SW FL MLS. Find home values and the right Naples area home or condo for you. - Beach, Bay, Golf, Family neighborhood, or the privacy of Golden Gate Estates.
To Find Your Next Naples Home:
You need a real estate agent who knows Naples Florida Real Estate inside and out!
I will work with you to help you find the right home at the right price, including all the neighborhood amenities that matter - and match the criteria you have for your ideal home - whether single family home, condo, or carriage home, with pictures, details and prices.

As a full time Naples Realtor© for over 18 years, and a permanent resident of Naples, I am an expert on the Naples area, I bring a wealth of knowledge and expertise about buying and selling real estate in Naples to assist you. The real estate market in Naples is special and you need an expert with extensive knowledge of the Naples area and the many and varied Naples communities to guide you and ensure that you find the perfect Naples home and community for you and your family. I welcome the opportunity to serve you.
Here are some of the things I can do to Help You Find Your Perfect Naples Home:
1. Define your goals and research your options to find the right home for you.
2. Provide information on all homes that meet your goals.
3. Provide access to the MLS directly from my website
4. See all Naples homes listed and available today meeting your goals.
5. When you find the homes that you are interested in I will arrange a private showing for you to view the homes you want to view
6. You Select YOUR PERFECT NAPLES HOME
7. Assist in Offer and Terms Negotiation
8. Order Expert Home Inspections
9. Review Title Search and Document Preparation
10. Assist You in Final walk-through inspection
11. CHECK and APPROVE the Final Closing Procedures and Documents.

NOTICE: UNDERSTAND YOUR CLOSING DOCUMENTS: WHEN YOU BUY A NAPLES HOME, or SELL A NAPLES HOME, IT IS VERY IMPORTANT THAT YOU UNDERSTAND THE CLOSING DOCUMENTS BEFORE YOU SIGN THEM. click Here To Read These Important Real Estate Definitions.
We will be with you all the way - from the first dreams to celebrating the final closing and settlement procedures - ensuring that things are done correctly and helping to protect your interests.
Call Ellen (239-434-9021) she will help you search for, and find, the perfect Naples Home, Naples Condo or Villa for you!

The Power of Leverage is a huge advantage with real estate.
By using a relatively small portion of cash you can readily acquire all kinds of investment real estate with leverage - bank or owner financing. This can multiple your return dramatically! Let us help you.

Experts Reveal 8 Naples Home Buying Secrets (click to read or download)
Search for a Naples home in your favorite Naples neighborhood

Ellen has been awarded the distinguished Accredited Buyer Representative designation by REBAC the largest association of real estate professionals specializing on all aspects of buyer representation to ensure that you receive the best possible service and advice on your Naples home buying transaction CLICK or CALL 239-434-9021 to RECEIVE THIS VALUABLE NFORMATION.

FREE HOME WARRANTY. Our Naples and Bonita Springs Clients may have the peace of mind that a home warranty offers- FREE- Since home systems and large or built-in appliances are acquired during a home sale, there are many unknowns. The home warranty provides you peace of mind- CLICK or CALL To Discover How You May Qualify for a FREE Home Warranty.

You Have Found A Home You Would Like to Buy !
Now, The Question Is: How Much Money Should You Offer?
I will help you answer that question. I will prepare an opinion of value for the home you would like to buy, so that you will know the approximate current market value of the home. To do this I will consider all homes presently on the market, all homes recently sold and the county's official appraisal records. Just click on the report that you would like and I will get it back to you quickly.
There is absolutely NO OBLIGATION or FEE for this service.
SEND ME A FREE MARKET ANALYSIS OF THIS HOME
SEND ME A FREE QUICK, OVER-THE-NET OPINION OF VALUE
When You Buy a Naples Home
Click To Discover How You May Receive A Free Home Warranty
How to Get Pre-Approved For a Naples Home Loan in Today's Market
ELLEN MANN, P.A., ABR, CIPS, GRI, TRC
Call the Real Estate Mann 239-571-4416
Premiere Plus Realty
Naples, Florida
Call 239-434-9021 Today for a personal consultation.
CONTACT US to discover how you can save thousands when buying a home with Ellen as your Realtor®.
More Important Home Buying Information
ELLEN MANN, P.A., ABR, CIPS, GRI, TRC
239-434-9021
Premiere Plus Realty