Ellen Mann, P.A, ABR, CIPS, GRI, TRC.- Providing Innovative Naples Home Buying & Selling Services With Integrity and an Exceptional Level of Can-Do Service.

Relax and Enjoy the Naples Life-Style While She Takes Care of the Details involved in a real estate transaction. Don't You Deserve the Best?
ABR FAQ's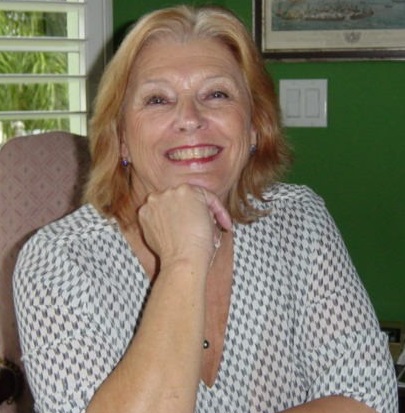 When you are buying, or selling, a Naples Home you deserve professional real estate service. I believe in what I call "personal convenience service" and that's what I offer to you - essentially, it means that I strive to be personally available to you—at your convenience, not mine, to answer any real estate related questions or help solve problems you might have and make sure that all of the details are fully understood. You may call me (239)-434-9021 or send an email.
I pledge to give my clients incomparable real estate expertise and an unwavering commitment to a high standard of service and advice. So- Relax and Realize Your Dreams While I Take Care of the Legal Details, i.e., required disclosures, written contracts, earnest money deposits, and make your Naples Home Buying or Selling experience as easy as possible.
With over 18 years experience offering superlative real estate service to Naples I know how to use my experience, and innovative methods, to help you find the right home that fits your particular needs. I am confident you will benefit from my professional, and personal, commitment to excellence.
There is more to being a Professional Realtor® than just showing Naples homes for sale to a buyer. Each individuals' requirements must be considered to ensure that the homes fit the needs and dreams of that particular individual. With my experience and expertise I am able to offer the assistance necessary for this important transaction.
The difference between great and good is very little. It's the last inch, or two, that separates great from good. It could be the smallest detail that gets overlooked by most people, I strive to intelligently inform you about the options available to you, as well as the results and costs of each option, so that I provide real estate service customized to your specific needs. So you have a positive real estate transaction while realizing the maximum value for your investment or the quickest sale possible for the most money possible, with the least amount of aggravation.
NAPLES, BONITA SPRINGS and ESTERO offers a complex real estate market to both buyers and sellers. You need a competitive edge to ensure that every detail of the transaction is properly targeted- saving you time, energy and money. We offer the experience and preparation you need to avoid headaches, delays and possible legal ramifications when buying or selling your home. Many details, including price, delaying negotiations, reviewing legal terms on closing documents- with our knowledge, commitment, resources and expertise we professionally assist you all the way to ensure that your needs and interests are protected.
It is especially important if you don't live full time in the Naples or Bonita Springs area to have dedicated representation, by a full time Naples, Bonita Springs and Estero Realtor®, to protect your interests. Clients from all over the world know that my experience, knowledge and training gives me the expertise to provide them with informed personalized service. They relax and realize their dreams while I take care of the stressful details. They know that I do what is best for them so they have a positive real estate transaction while realizing the maximum value for their investment or the quickest sale possible for the most money possible, with the least amount of aggravation.
Ellen had many years of global real estate experience in Europe before moving to the United States. She speaks English and German fluently. Ellen is committed to giving her Clients the most positive real estate experience possible, and representing them in their best interests. To do this Ellen constantly upgrades her real estate knowledge. She has been accredited by the most prestigious of Real Estate Associations. These include:
REALTOR® certification
ABR - ACCREDITED BUYER REPRESENTATIVE: REBAC is the largest association of real estate professionals focusing on all aspects of bu - aer representation. Accredited Buyers Representatives must complete the REBAC course, pass an extensive test to insure that they have the necessary skills, provide documentation of buyer agency experience.

Frequently Asked Questions


Ellen will:
Search all available properties for homes appropriate to the buyer's needs and wants.
Show suitable homes, specifying strengths and weaknesses. •
Provide guidance on best property values. • Advise on local requirements for professional property inspection and warranties. •
Provide information and estimates for any services requested. •
Arrange for property inspection. • Confirm that needed corrections or repairs to the property have been completed. •
Research and analyze comparative financial data on neighboring properties. • Offer broker opinions on value of properties under consideration. •
Consult on appropriate offers to purchase. • Consult on counteroffers. •
Assist in choosing the closing authority. •
Review HUD-1 settlement statement for accuracy this may save you thousands of dollars.
Your interests become her interests. And you'll be working with someone who has gone the extra mile by completing specialized training in delivering the best in buyer-representation services and has an established track record, with proven experience in representing your concerns as a home buyer.
CIPS - Certified International Property Specialist: The CIPS network is comprised of 1,500 real estate professionals from 50 countries who deal in all types of real estate, but with one common element: they are focused specifically on the "international" market.

Whether traveling abroad to put transactions together, assisting foreign investors, helping local buyers invest abroad, or serving an immigrant niche in local markets they have a 360° view of the global market.

Ellen Mann is your best resource to ensure you are dealing with a professional skilled in the unique aspects of international real estate.

Ellen provides advanced expertise, a global perspective and distinct understanding of you, the global buyer, to insure that your real estate buying experience is enjoyabloe and stress free.GRI - Graduate Real Estate Institute designation is conferred by the National Association of Realtors, to Realtors who have completed a comprehensive education program in residential real estate.
The program's focus is on practical real estate training which includes marketing, real estate related taxes, contract law, financing, environmental & health issues, investments & tax free exchanges.
Real estate transactions have become increasingly complicated. New technology, laws, and procedures require real estate practitioners to perform at an ever-increasing level of professionalism.
TRC

- The Transnational Referral Certification enables real estate professionals to better serve you when you are looking to buy or sell real property outside your own country and you will benefit from working with a real estate professional in that foreign market. They receive and offer referrals to real estate practioners throughout the world through their strong Referral Network.

TRC certified real estate professionals are trained not only in the mechanics of cross-border client referrals, but also in how to work in your best interests in the same manner they would a domestic client. All TRCs adhere to a national professional code of conduct.
Ellen is well prepared to provide quality service for you in international property transactions- whether buying or selling.
My mission is to be the premier Naples real estate services provider by delivering innovative real estate services and an ongoing, trusted, professional relationship to every client to ensure that their home buying, or selling, experience is stress free and enjoyable.
If you have special real estate needs for Naples or Bonita Springs contact us now and tell us what you need. This special assistance is FREE- NO OBLIGATION!
Ellen will make sure that you receive the knowledge and guidance you need to make your transaction go smoothly. In short, you can count on getting the best service available from a real estate professional.
Don't you deserve the best?
Come and let Ellen help you discover Naples, Florida, where a longstanding reputation for a world class lifestyle awaits you. Ellen provides an attentive, highly organized, detail oriented and personalized real estate transaction, she will guide you through every step and ensure that you understand the entire process and that it is stress free and exceed your expectations.
CALL TODAY TO SAVE VALUABLE TIME, ENERGY and MONEY - TIME, ENERGY and MONEY THAT YOU NEED FOR YOUR FAMILY and BUSINESS - (239)434-9021 or send us an E-Mail.
Ellen Mann, P.A.,Realtor ABR,CIPS,GRI,TRC
(239) 434-9021 (239) 571-4416
Premiere Plus Realty