Ellen Mann, P.A, GRI- Providing Innovative Naples Home Buying & Selling Services With Integrity and an Exceptional Level of Can-Do Service.

Relax and Enjoy the Naples Life-Style While She Takes Care of the Details involved in a real estate transaction. Don't You Deserve the Best?
ABR FAQ's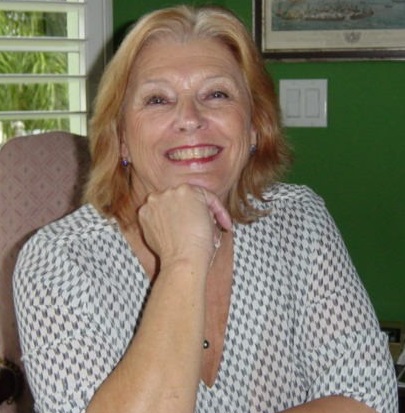 When you are buying, or selling, a Naples Home you deserve professional real estate service. I believe in what I call "personal convenience service" and that's what I offer to you - essentially, it means that I strive to be personally available to you—at your convenience, not mine, to answer any real estate related questions or help solve problems you might have and make sure that all of the details are fully understood. You may call me (239)-434-9021 or send an email.
I pledge to give my clients incomparable real estate expertise and an unwavering commitment to a high standard of service and advice. So- Relax and Realize Your Dreams While I Take Care of the Legal Details, i.e., required disclosures, written contracts, earnest money deposits, and make your Naples Home Buying or Selling experience as easy as possible.
With over 18 years experience offering superlative real estate service to Naples I know how to use my experience, and innovative methods, to help you find the right home that fits your particular needs. I am confident you will benefit from my professional, and personal, commitment to excellence.
There is more to being a Professional Realtor® than just showing Naples homes for sale to a buyer. Each individuals' requirements must be considered to ensure that the homes fit the needs and dreams of that particular individual. With my experience and expertise I am able to offer the assistance necessary for this important transaction.
The difference between great and good is very little. It's the last inch, or two, that separates great from good. It could be the smallest detail that gets overlooked by most people, I strive to intelligently inform you about the options available to you, as well as the results and costs of each option, so that I provide real estate service customized to your specific needs. So you have a positive real estate transaction while realizing the maximum value for your investment or the quickest sale possible for the most money possible, with the least amount of aggravation.
NAPLES, BONITA SPRINGS and ESTERO offers a complex real estate market to both buyers and sellers. You need a competitive edge to ensure that every detail of the transaction is properly targeted- saving you time, energy and money. We offer the experience and preparation you need to avoid headaches, delays and possible legal ramifications when buying or selling your home. Many details, including price, delaying negotiations, reviewing legal terms on closing documents- with our knowledge, commitment, resources and expertise we professionally assist you all the way to ensure that your needs and interests are protected.
It is especially important if you don't live full time in the Naples or Bonita Springs area to have dedicated representation, by a full time Naples, Bonita Springs and Estero Realtor®, to protect your interests. Clients from all over the world know that my experience, knowledge and training gives me the expertise to provide them with informed personalized service. They relax and realize their dreams while I take care of the stressful details. They know that I do what is best for them so they have a positive real estate transaction while realizing the maximum value for their investment or the quickest sale possible for the most money possible, with the least amount of aggravation.Ellen had many years of global real estate experience in Europe before moving to the United States. She speaks English and German fluently. Ellen is committed to giving her Clients the most positive real estate experience possible, and representing them in their best interests. T
Come and let Ellen help you discover Naples, Florida, where a longstanding reputation for a world class lifestyle awaits you. Ellen provides an attentive, highly organized, detail oriented and personalized real estate transaction, she will guide you through every step and ensure that you understand the entire process and that it is stress free and exceed your expectations.
CALL TODAY TO SAVE VALUABLE TIME, ENERGY and MONEY - TIME, ENERGY and MONEY THAT YOU NEED FOR YOUR FAMILY and BUSINESS - (239)434-9021 or send us an E-Mail.
Ellen Mann, P.A.,Realtor ABR,CIPS,GRI,TRC
(239) 434-9021 (239) 571-4416
Premiere Plus Realty