When you want to sell your home fast in Naples or Bonita Springs - We provide you with informed and personalized Naples real estate sales service that saves you money, time and energy when selling Naples or Bonita Springs homes. As full time Naples Realtors and Residents we know how to handle all the details involved in the selling process so that your sale is fast, smooth and worry-free - and for the most money possible !
We take care of the details.
Call Today for Details 239-=434-9021.
SELL HOMES FAST
Our Strategic Marketing Plan Sells Homes Fast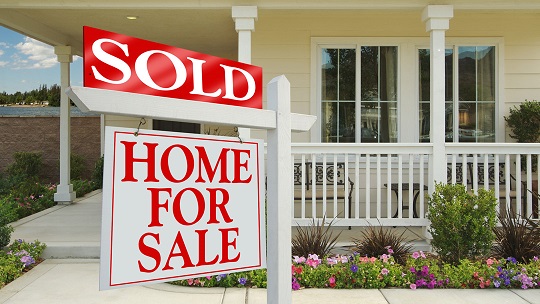 SECRETS TO HELP SELL YOUR NAPLES HOME FAST ... continue

Sell Your Home Fast - For the Most Money Possible
This is what we do to help you:
When it's time for you to move and you need to sell your Naples home fast -
you need someone who will advertise your home, show it to prospective buyers, negotiate the purchase contract, oversee the inspections, handle all necessary paperwork and supervise the closing. Ellen will take care of everything you need, she will be with you from start to close - which saves you time, money and stress when selling your home in the Naples real estate market.

It is important that you know the CURRENT MARKET VALUE of your home
click For a FREE Maximum Value Market Analysis of your Naples home's value
click For a FAST & FREE "Over the Net" Market Evaluation of Your Home
You'll be amazed at how much your house is worth.

When Selling a Naples Home Knowing cuirrent Naples Florida real estate sales information is vital to help you determine a listing price that will attract buyers.

Experts report that home buyers want a warranty when the buy a home.
We provide what buyers want so that your home sells fast and for the most money.
Click or Call (239-434-9021) for details

Naples Homes for Sale - how to make your home sell. Most people when preparing their Naples home for sale have high hopes to sell fast and for the most money. You have made a decision to sell and you anticipate a fast profitable sale. You think, and your friends have told you; your home is in good, clean condition...It should sell fast!
Because your Naples home may well be your largest asset, selling your home is one of the most important decisions you will make in your life. Therefore it is imperative that you protect and capitalize on your biggest financial investment. Selling your home can affect your financial future: avoid being financially disappointed when you sell your Naples home - call us today.
Our Strategic Action Marketing Plan brings the world to your home.
Your Naples home is given exposure to buyers from all over the world-
even to buyers who are not normally familiar with the Naples area.
Isn't this a benefit you'd like to take advantage of?
Strategic Action Marketing Plan:
1. Provide You a Sellers´ guide to display your Naples home in optimum conditions
2. Enter home on MLS The MLS is a very powerful tool that exposes your house to thousands of Realtors.
3. Color Flyers for all showings and marketing exposure we put a flyer in the flyer box in your front yard, where allowed, that gives basic information about your house but it also prompts the potential home buyer to get more information about your house through my hot line, web site, or to call me directly.
4. For Sale Sign with direct contact numbers below (where allowed)
5. Broker´s Open House
6. Enter on world- wide web-sites, with top position on all major search engines
7. E-mail listing announcement to cache of addresses
8. Naples Homes Magazine, Real Estate Book or Homes & Land
9. Buyer Protection Plan Available (Ask us if your house qualifies for a FREE HOME WARRANTY)
10. Announce new listing through local media
11. Local advertising through tabloids
12. Buyer Specialists ensure exclusive relationship with buyers
13. For Sale Postcards sent to Naples market area
14. Gallery of photos and on-line brochure of your home for perspective buyers
15. Photography for web-site and MLS
16. Negotiating the Best Possible Contract- This is where the rubber meets the road, it doesn´t matter how good the marketing program is, or how many offers you get, if your agent is not a good negotiator not only will not get the best deal but often the house won´t get sold. I take pride in this area of my business.
17. Exposure through team and sales meetings
18. Premiere Plus Realty's full service team of over 500 Realtors working for you
19. Verbal feedback from all showings
20. Complete accessibility of your listing agent we believe our business is like owning a store, if the store is not open a sale can´t be made, therefore if some one is interested in a property we have listed they will be able to talk to us right away.
21. Monthly written status reports
22. Referral network with top producing offices throughout the world
23. All marketing with our direct phone numbers:
24. Pre-Approval of potential buyers for financing - It is of utmost importance to insure that a potential home buyer is pre-approved before a purchase agreement is written on your house. If we are not the selling agent we always recommend that we get a pre-approval letter from a lender before we take your house off of the market.
25. Total follow-up to ensure that closing goes smoothly and on schedule. This is another very important part of the real estate sale. There are literally dozens of things that can cause a Naples home sale to fall apart. If the agent is not experienced in Naples home selling and having hands on experience managing the closing in today's world of rules and regulations, a sale could a fall out at the last minute - It pays to have an experienced "Problem-Solver" working for you.
26. Deliver closing check to you.

We are excited about the prospect of helping you sell your Naples home FAST.
Important Reports Reveal Valuable Money Making Information Click to Download Your Copy.
Don't Make These 7 Deadly Mistakes When Selling Your Naples Home (click).
"HOW TO SELL YOUR NAPLES or BONITA SPRINGS HOME FOR TOP DOLLAR WITH or WITHOUT AN AGENT " (click)
MORE MONEY SAVING REAL ESTATE SELLING SECRETS (CLICK)
DISCOVER WHO REALLY SETS THE SELLING PRICE OF YOUR HOME (CLICK)
We Market your Naples Florida Home to the Maximum Number of Buyers
so Your Naples Home Is Sold Fast.
IMPORTANT TIPS TO PREPARE YOUR NAPLES HOME TO SHOW:
SELL FAST click
If you are thinking of selling or just want to know current market value of your Naples home,
give me a call, or send an email to me, and tell me the Address and Amenities. All will be done conveniently over the phone or internet. You'll be amazed at how much your house is worth.
click For a FREE Maximum Value Market analysis of your home's value
click For a Free "Over the Net" Market Evaluation of Your Home

Experts say that buyers are more apt to buy a home protected by a warranty
CONTACT US and ask if your home qualifies for a FREE HOME WARRANTY.
CALL TODAY - 239-434-9021 - GET YOUR NAPLES HOME SOLD FAST!
P.S. We will be happy to schedule your Maximum Naples Home Value Audit. Our exclusive audit could save you thousands of dollars. Free, without obligation. So before you get distracted, please call now 434-9021!
Ellen Mann, P.A., ABR, GRI, CIPS, TRC
239-434-9021
If you are thinking of selling or just want to know current market value of your Naples home,
just give me a call, or send an email to me, and tell me the Address and Amenities. All will be done conveniently over the phone or internet. You'll be amazed at how much your house is worth - Call 239-434-9021
ELLEN MANN, P.A., ABR, CIPS, GRI, TRC
Premiere Plus Realty Co.