ga('create', 'UA-41035705-1', 'auto'); ga('send', 'pageview');
Now Is a Great Time to Buy a Naples Home Summer offers larger home inventory which makes it a Better Time To Buy a Naples Home.
CLICK TO Send us your criteria - for your convenience we have included a form that you may use. We will email you a list of Naples homes or condos that match your list and budget Absolutely No Obligation

A Gorgeous Naples Home
in Calusa Bay
where happy people live -
Quiet and Peaceful -
Perfect Home to Relax and Enjoy
the Naples Lifestyle -
just a short drive to the Beach
Information Request
Buying a Naples Home is a dream for many people. Naples sub-tropical climate and miles of lovely beaches make it easy to daydream about a Naples home with palm trees and sparkling water. A dream home in Naples has become a reality for more than 410,000 discerning individuals. If you're wondering how to pick out your dream home in Naples Florida- We can help you navigate the home buying process - from selecting your "right home" to understanding the required documents - saving you time and money when you buy a Naples home.
Visit Naples FL and experience its magnificent beauty and you will want to stay forever. Naples is, undoubtedly. the most beautiful city with the greatest selection of homes and lifestyles - anywhere.
The Naples Homes for sale are as varied as the Naples neighborhoods themselves. Whether you prefer to buy single family homes or a condo, on the beach or bay, lake or canal - you will find it here where you can browse all homes listed for sale in Naples and Bonita Springs. Help Me Find my "Right Home"

Naples MLS statistics indicate that in July there were 602 Naples Florida Homes Sold with a median sales price of $299,750.00. The statistics further indicate that there are (as of the end of July) 6,249 homes listed for sale in Naples with a median list price of $349,950.00.
Are Naples Home Buying Opportunities Knocking? It seems as if opportunities for Naples home buyers just keep right on improving! It sure seems that this Summer is a great time to save on a lovely home in Naples
It seems to be that home prices may go down as listings go up, there should be plenty of Naples homes for buyers to select from - it should be easier to get a mortgage and the real estate market should be in very good condition for buyers and sellers..
Buying or Selling a Naples Home ? It is important that you are know the possible current market value of the home. Call 239-434-9021 to get a current market valuation of any Naples home- OR- just click for an over-the-net valuation Absolutely FREE with NO OBLIGATION.
Naples Offers You an Amenity Rich Lifestyle -
with a Sophisticated and Relaxed Mediterranean Ambiance
WHY RENT WHEN YOU CAN OWN YOUR OWN HOME IN NAPLES ?

Mortgage Rates Shows current home mortgage rates and provides a calculator
"The small landholders are the most precious part of a state."
Thomas Jefferson - American President

Want to Save Money When Buying a Naples Home continue
"It is a comfortable feeling to know that you stand on your own ground.
Land is about the only thing that can't fly away." Anthony Trollope - English Novelist




BUYING or SELLING a NAPLES HOME. It is important to know the current market value of the home - it may make a difference of thousands of dollars. Get an up to date valuation of the home - Over the Net. click for a Free- No Obligation- current market evaluation.


ELLEN MANN, P.A.,
ABR,CIPS,GRI,TRC
Call 239-434-9021
Email: Naples.Homes@yahoo.com
WIR SPRECHEN DEUTSCH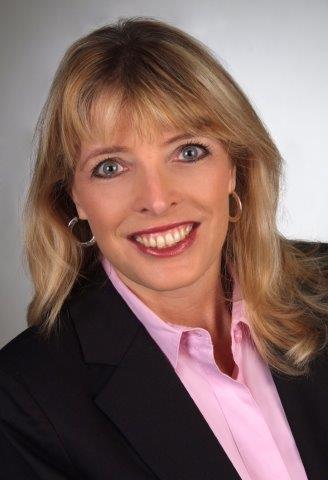 Alexandra Montagner
Naples: 239-298-9984

Immobilienzentrale
im Taunus
amo@immobilienzentrale24.de
De Mobil 011-49177-6225661
Bozseyovski & Fleckenstein GmbH
www.immobilienzentrale24.de
Immobilienberaterin der
Immobilienzentrale für
Bad Soden und Umgebung

Request Real Estate Information:

English or German